The Beautiful Monument Valley Hotel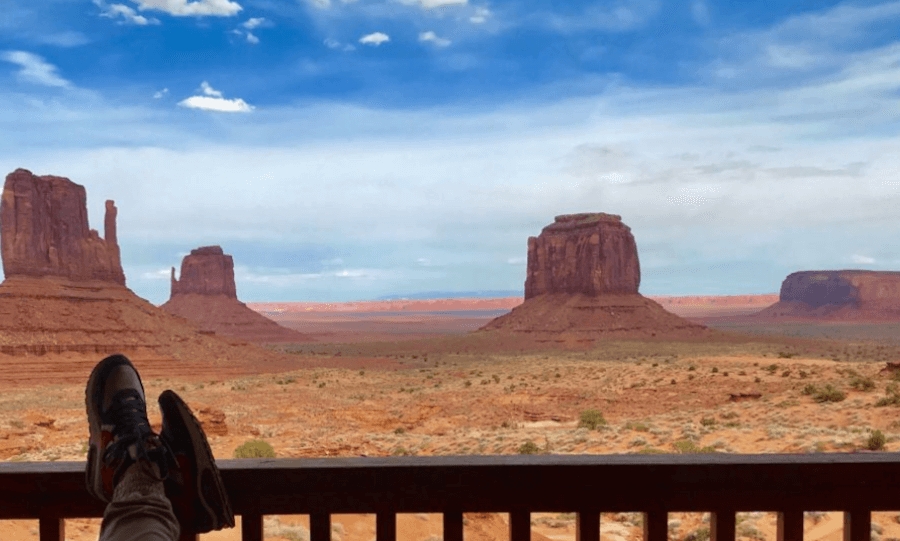 There is a beautiful hotel, The View, that brings spring to life in the Monument Valley. This hotel is the only hotel built at the edge of the valley. Here you can wake up and watch the sunrise over the mountains. It is scenery to die for! During spring at this hotel, The View, you will see the desert in its full splendor with its tranquility in a sacred place. In the beautiful Monument Valley three towers of Sandstone masterpieces, these masterpieces are reaching between 400 and 1000 feet high. The sandstone towers are framed by beautiful clouds which also make beautiful shadows on the desert floor and that could be a beautiful sight. Because of the angle that which the sun hits the sandstone, it creates a scenery that is simply breathtaking. The landscape is not only overwhelming by its beauty but by its size too. There are also many things you can do in and around the hotel, The View.
The hotel, The View is also a business which is owned by the Navajo Nation. It opened in 2008 December. They have designed their accommodation to suit their guest's needs. It has three floors and ninety-five rooms and each room faces the East and each room has a balcony. The top floor has views of the stars and is named the StarView room. The hotel, The View has many amenities. They have WiFi and access to the Lobby, it has a conference room and fitness center. While in the fitness center you will have views of the sunset and flatscreens TVs. The rooms have bar fridges, microwaves, and organic tea and coffee. They also have Native American-inspired decor.
The owner of the hotel, The View is Armanda Ortega and she only hires the most competent and most qualified staff for her hotel. She likes hiring those in the area around the hotel. The restaurant has a five-star restaurant and it serves food such as The Navajo Taco Sampler Platter and Red Chili Posole. While dining in the five-star restaurant you can have views of the rising sun and the sunsets. The Breakfast, Lunch, and Dinner are served with a mix of Navajo and American cuisine.