Shingwedzi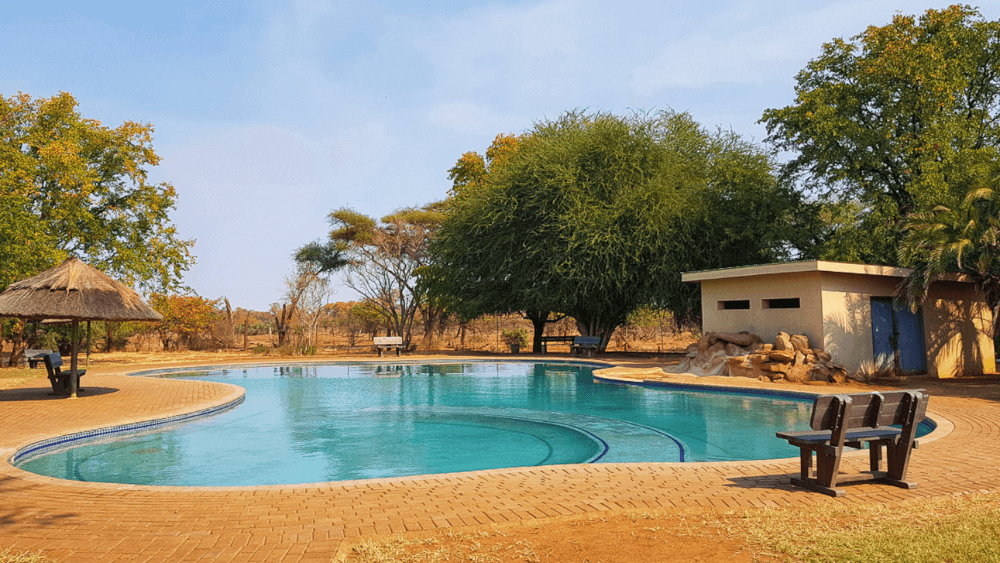 Shingwedzi lies in the northern region of the Kruger Park, about 43km south of Punda Maria. It is a medium-sized camp but quite old-fashioned, and offers guests bungalows and a guest house for accommodation. The camp has a restaurant, swimming pool and petrol station. There are no camping and caravan facilities at Shingwedzi. The area around Shingwedzi is beautiful and there are some lovely game drives that can be done, specifically along the Shingwedzi River to a lookout point. There are a number of dams in the area that make for some great stops along with the way or evening sun downers.
The vegetation in the area makes a great home for the leopard community, and they are often seen along the rivers or resting in trees. The area is also famous for the elephant population frequently seen along the rivers. Often old male bull elephants are seen and some of the "big tuskers" and Magnificent Seven elephants have come from this area. The area is not abundant in a game like the southern regions of the Park, and the area tends to be quieter because not many tourists travel that far north. It offers a more peaceful setting, more intimate, and guests that travel this part of the Kruger often have a keen interest in birding as there are some different and slight rare bird species found further north. It is typical to see some of the antelope species and general game, but the chance to see some of the other big 5 animals is always there.
Shingwedzi is a small camp with all the facilities offered by the larger camps, just with the added benefit of a more peaceful bush setting without the bustle of the busy tourist camps further south. Visiting in summer will be quite hot and could become unpleasant, and winter tends to be a dry time of the year, but visiting Shingwedzi at any point during the year will promise to be a great holiday destination and a great bush experience, whether it is game viewing or birding that you are after.